Is the Timber Trail the right ride for you?
Easy: 64%
Intermediate: 36%
The trail is off road, mostly a mix of flowing single track, remote gravel roads, stunning suspension bridges. Most fit riders with good skills will be able to tackled this trail.
The trail may be ridden all year around however riders should check the weather forecast and plan accordingly (packing extra waterproof and warm gear in the Winter)
New Zealand Wide Trail Grades
To help you choose the right ride for your fitness and ability, all sections of New Zealand Cycle Trail are graded in accordance with the following system, also used by Mountain Biking New Zealand and the Department of Conservation. More detail on Nga Haerenga - NZ Cycle Trail Grades.
We encourage you to know your limits, and choose a trail that's suitable for all riders in your group. For more information read Riding Safely on the New Zealand Cycle Trail.
Grade 2 (Easy)
​Grade 3 (Intermediate)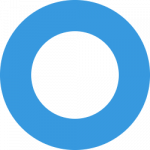 Suitable for most riders including beginners, occasional cyclists and families with limited cycling experience.
A multi-geared bike with medium to wide knobbly tyres is recommended, such as a comfort bike, touring bike or mountain bike.
E-bikes are also suitable as long as they are ridden appropriately and have sufficient battery capacity.
Off-road trails are usually wide and smooth (firm gravel or sealed), with some gentle climbs. These trails are predictable, i.e. have no nasty surprises. On-road sections of Great Rides generally follow quiet roads with little traffic.
Suitable for regular experienced cyclists with a good level of fitness and over 12 years old; children should be accompanied by an adult.
A mountain bike is recommended for off-road sections.
E-mountain bikes are suitable provided they are ridden appropriately, have sufficient battery capacity, and the rider is capable of completing the trail in the event of a battery/power failure.
For on-road trails/sections on gravel roads, bikes with knobbly tyres are recommended. Road racing tyres are generally not suitable.
Off-road trails can be narrow and may include hills, steep drop-offs and small river crossings. Trail surfaces are mainly firm but may include muddy or loose sections, and obstacles such as rocks or tree roots.
On-road trails/sections may have moderate traffic levels (up to 1000 vehicles a day), and include hill climbs and gravel sections.
Note: all Heartland Rides are grade 3 or above.