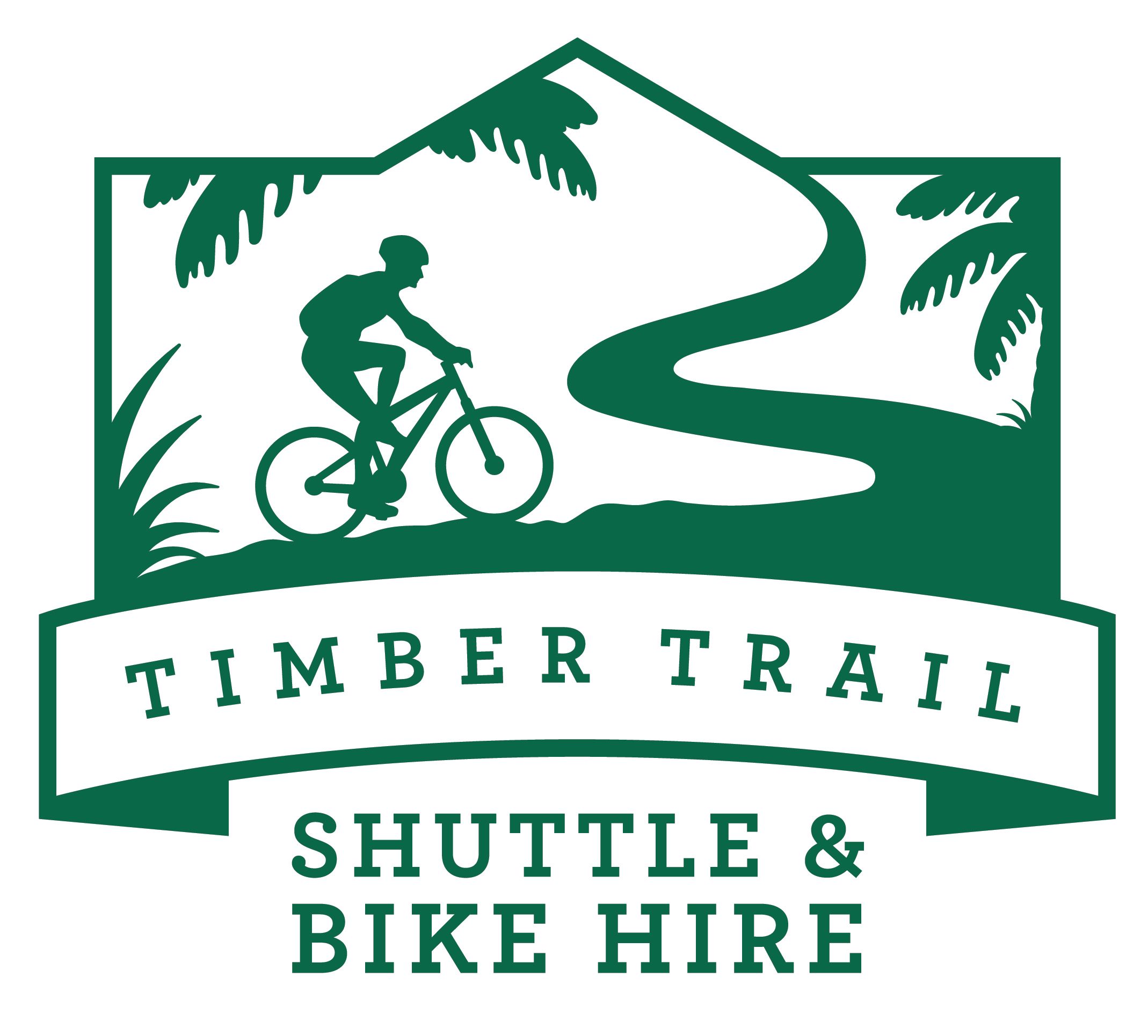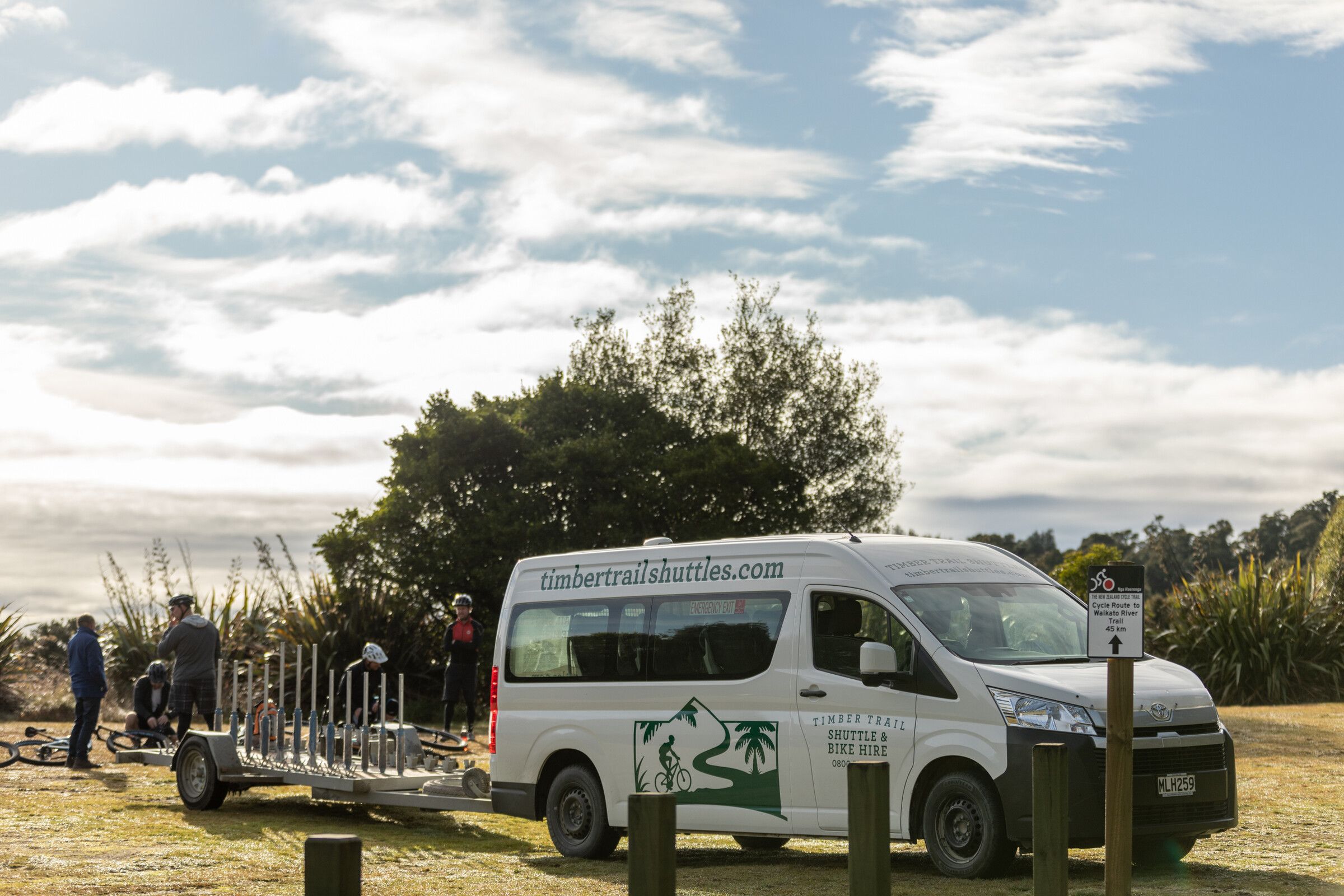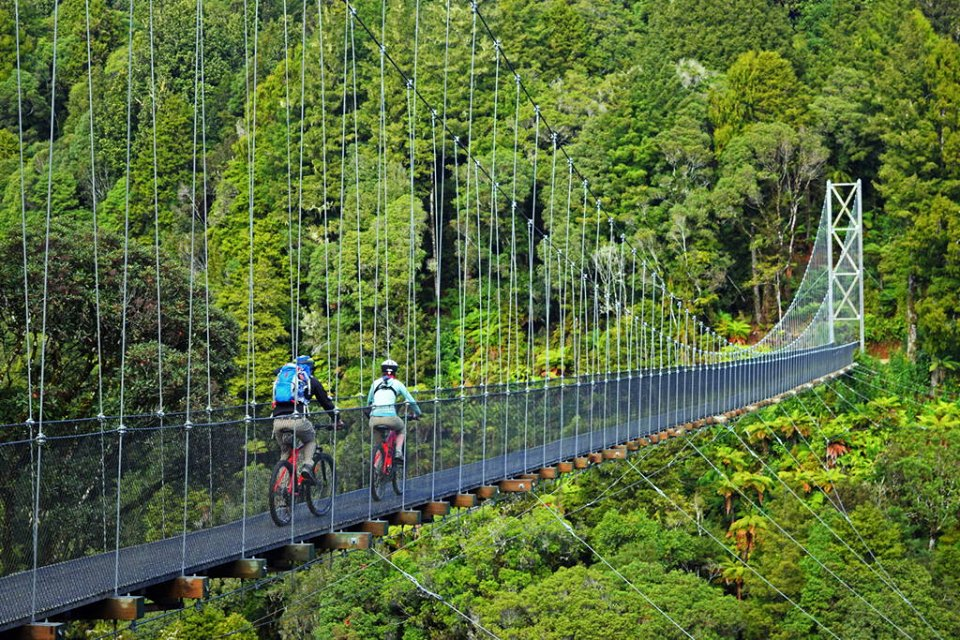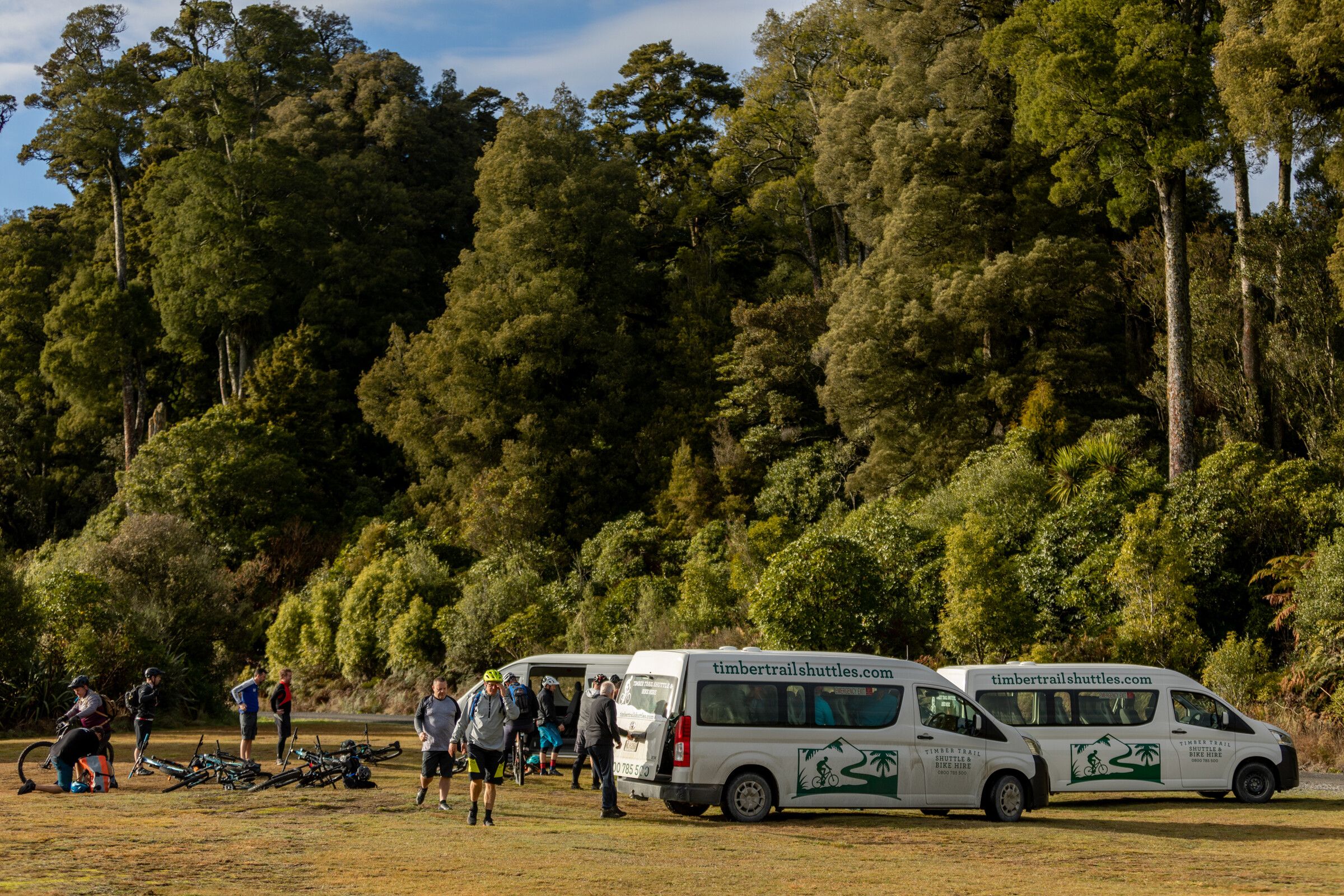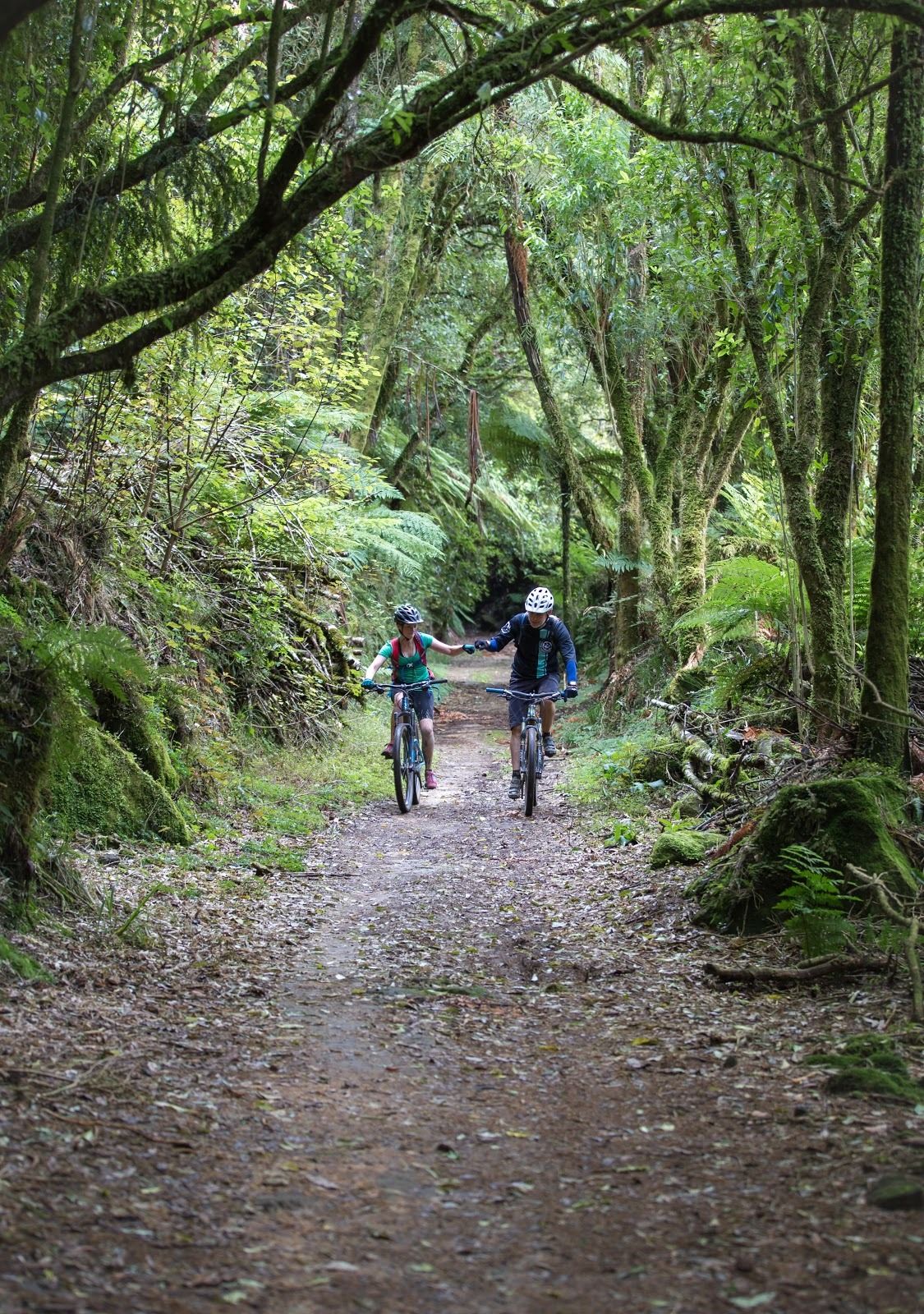 Timber Trail Shuttle & Bike Hire
Ongarue
Your Transport Solution to and from the Timber Trail
Timber Trail Shuttle & Bike Hire aims to share the unique experience of the Timber Trail and Pureoroa Forest, whilst caring for the land and nature to ensure the beauty and history of the area for future generations.


Up for the challenge of completing the whole Timber Trail? Park your vehicle at our secure base in Ongarue and jump on one of our 2019 Toyota shuttles in comfort to the starting point of your cycle tour in Pureora. Only have one day, join us from Piropiro and experience the Maramataha Suspension Bridge, the country's highest and longest rideable suspension bridge and Ongarue spiral.


Don't have your own bicycle? No problem!
A mountain bike with knobbly tyres and a minimum of front suspension is recommended for riding the Timber Trail. At Timber Trail Shuttle & Bike Hire, you can now hire the right bike for the terrain, along with a helmet, spare tubes and other required gear.


You have a choice of one of our 40 excellent Trek Roscoe Mountain Bikes or one of our 10 Trek Powerfly E-Bikes.


About our bikes:
Roscoe is 27.5 Plus trail hardtail made for fun-loving mountain bike rides. Every model is trimmed with parts that help new riders build confidence and experienced shredders have more fun. Extra grippy mid-fat tyres, quality parts and a frame that's easy to whip around the trail add up to the perfect mountain bike
Powerfly Electric bikes amplify your pedalling power and your ability to do and see more. Trek e-bikes are quick and smooth, with predictable, easy-to-control power and a long-lasting removable battery
Once you have finished you trip, we will have your bags waiting for you to collect, and the use of our complimentary bike wash down bay with water blaster and shower facility to freshen up before you depart.
Come and join the friendly knowledgeable team at Timber Trail Shuttle & Bike Hire, we will get you there.
Timber Trail Shuttles & Bike Hire
Phone: 0800 785 500 | +64 895 7737
Email: info@timbertrailshuttles.com
SKU: 10006